TOTAL KNEE IMPLANT SYSTEM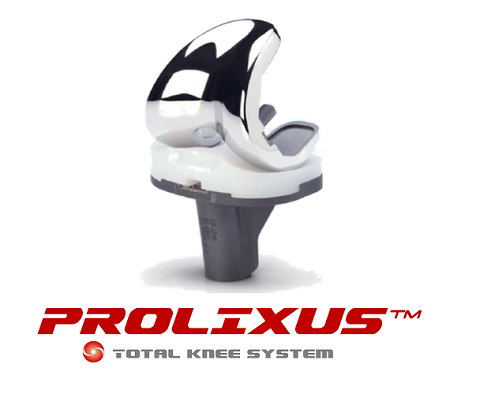 OTIS Biotech knee system specifically designed for the orthopedic surgeon, it's a good choice for patients because it offers new design elements that address not only high flexion, but all the important issues faced by surgeons.
PROLIXUS Total Knee System strives to give patients every opportunity to resume the activities that define their lifestyle.
Asymmetrical femoral condyles work in concert with the PCL to facilitate normal asymmetric rollback of the femur on the tibia during flexion.




A deepened patellar groove increases the contact area and a thinner anterior flange helps relieve tension on the exterior mechanism.




The knee that is tight in flexion and its extension can be actualized.
Multi-radius in the sagittal plane to keep longer lever arm in deeper flexion angle.




The lateral distal radius of femoral component is extended posteriorly to further aid natural anteroposterior rollback when the PCL is present.




Tibio femoral conformity provides a high degree of conformity in the frontal plane that distributes and reduces stresses in a better way.
Get to know more about our Knee Implant and check the brochure.